The World's Largest Music Publisher Aims to Pad It's Mammoth Catalog with Sample-Based Songs that Might Be Otherwise Hard to Obtain
By AMIR SAID (SA'ID)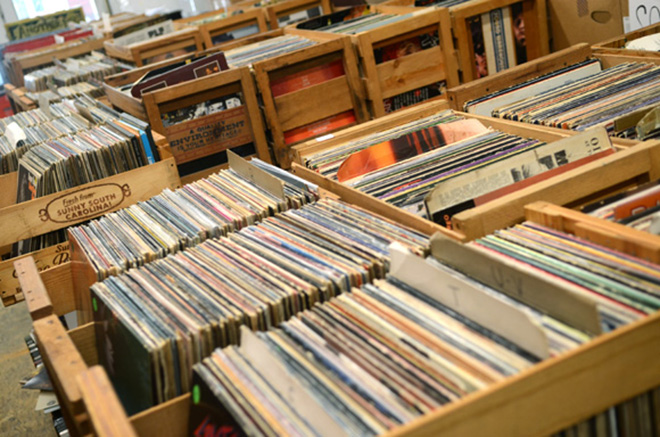 Have you heard about EMI's six-month sample amnesty? Basically this is what the world's largest music publisher is saying to sample-based musicians: Come to us from out of the shadows and turn in your sample-based songs that utilize samples of songs from our Production Music Division's catalog, and we will give you a license, and we won't penalize you. But here's what EMI is certainly not saying: We recognize that some (probably a lot) sample-based works have made fair use of our catalog, and thus you do not necessarily need a license. In other words, EMI'S "amnesty" offering, as forward thinking and innovative as it may be, is no doubt a means to expand their catalog without having to grapple with adding songs that might otherwise not be obtainable.

In a recent press release from EMI, Alex Black, EMI Production Music Global Director and the main man driving the amnesty said, "Our vision for this amnesty is to highlight the wealth of possibilities open to producers working with samples." I'll take him at his word. Still, I can't help wonder if EMI's plan is essentially to coral a large swath of uncleared sample-based songs — songs which may never have needed to be cleared in the first place — then monetize those "new" songs.
All samples need not be cleared, because all samples do not constitute copyright infringement. U.S. Copyright law explicitly protects de minimis (small amount) and fair-use usages. Thus, can encouraging someone to turn in a song that uses a single drum hit/sound, a small snippet of a sampled drum break, or an "electronic segment looped" — all staples of the art of beatmaking — be seen as EMI's way of subverting United States copyright law? Most music industry lawyers know very well that a sample of a stand alone drum sound is de minimis/fair use. But, more importantly for their purposes, they also know that most people, especially sample-based musicians, do NOT know this. (For more understanding of sampling and copyright law get The Art of Sampling)

There is a HUGE difference between "the law" and how the law works. Copyright infringement must be proven in a court of law. Thus, pre-emption, not just a pre-emptive suit (for example, what Pharrell and Robin Thicke did in the "Blurred Lines" case), is often used to circumvent the law. So what do you do if you're EMI and you want to add many sample-based songs — including those that may have made de minimis or fair use of EMI songs — to your catalog? Offer "amnesty".

By getting people to come forward and admit use, EMI gets the new songs (with the samples), and there's no worry of an artist claiming fair use later on. Once licensed, the maker of the sample-based song has conceded that the song needed to be cleared, and has thus forfeited his right to later argue that the song made fair use of an EMI song. This concerns me deeply, as I wonder if de minimis and fair use — mainstays of U.S. copyright law — will continued to be overshadowed by an attempt to further push all sampling towards a clearance trail, effectively obscuring the fact that the de minimis and fair use components of copyright law are critical safe harbors for sample-based musicians.

I applaud the fact that EMI is engaging with the sampling community in this way. It's refreshing to see their description of sampling in a creative context (a far cry from recent descriptions of sampling as "piracy"). Further, the fact that they will offer a licensing deal at current market rates, and that they will not, however, seek back royalties for any earnings made from songs that feature samples of their catalog is great. But if we put aside the actual implications of the amnesty itself and focus on the "license" component of EMI's innovative initiative, there remains some serious questions that every sample-based musician considering EMI's proposal should should want to have answered.

First, how will this amnesty actually work on the publishing splits? In exchange for coming forward, will sample-based musicians simply receive a license and no penalty? Or will they also receive a split of the publishing? Better yet, will they have to forfeit 100% of the publishing to EMI? Second, when granted the license, will sample-based musicians be permitted to license the song (which is now "legitimized") to other parties? Third, what about any form of compensation? Will sample-based musicians that go for EMI's amnesty get any cut of EMI's future sales and licensing of the songs? Will they receive any upfront payment? Remember, if a sample-based musician takes EMI up on its amnesty offer, EMI is essentially gaining new revenue stream from his or her work; in a long-tail economy, those streams add up. So what will the sample-based musicians receive other than a license and amnesty?

What about any form of compensation? Will sample-based musicians that go for EMI's amnesty get any cut of EMI's future sales? Will they receive any upfront payment? Remember, if a sample-based musician takes EMI up on its amnesty offer, EMI is essentially gaining new revenue streams. In a long-tail economy, those streams add up. So what will the sample-based musicians receive other than amnesty?

Furthermore, what will EMI's boilerplate amnesty agreement look like? What sort of stipulations will it contain. How will the sample-based musicians who receive amnesty be credited? Also, if you do come forward with a sample-based song that incorporates a sample of a song from EMI's catalog, will you be required to submit the song first, offering up details on which songs from EMI's catalog that you actually sampled? If you change your mind, EMI has the song and, because of you, they know the sample(s) used. Thus, if you disagree to the license and amnesty, does that mean you've now voluntarily put yourself in the position to be sued for copyright infringement?

One way to see this is: EMI has all of the leverage, all of the upside. Another way to see it is: By gaining a license, a sample-based musician now has chance to earn additional revenue by shopping the now-licensed works to artists and outlets they previously wouldn't consider using sample-based tracks. Either way, my advice to sample-based musicians considering EMI's amnesty offer is this: Strongly consider the aforementioned questions before signing on with EMI's amnesty program.

However you view EMI's amnesty offer, one thing is clear: This innovative program is a strong indication of where the music industry headed with regards to sampling. In The Art of Sampling, I point out how much revenue the major labels have left and are continuing to leave on the table by treating sampling as some sort of bandit activity that requires a license in all cases. More importantly, I point out how U.S. copyright law has always been on the side of sample-based musicians. The big problem is that most sample-based musicians no very little to nothing at all about copyright law; and music industry labels know how to manipulate the law to their benefit, namely by misrepresenting what the U.S. Code actually says, and by filing frivolous copyright infringement suits (or simply threatening to file suit).

I believe that Alex Black is being sincere when he says that EMI's program "aims to encourage new creative use of the expansive archives of the multiple participating EMI libraries." Still, I also believe that Black is aware of the burgeoning realities of sampling and copyright law. Namely this: As more people take part in sampling in general (what Lawrence Lessig calls a growing "Remix Culture"), they will inform themselves about copyright law and aim for making works that are likely fair use. This will make such sample-based musicians less inclined to seek a license and less intimidated by threats of a copyright infringement lawsuit. I believe EMI's amnesty offer is also their sober acknowledgement of these things. Can you blame them for trying to get out in front of the situation?

---
The Art of Sampling by Amir Said.
"The definitive guide to the art of sampling and copyright law."